Welcome!
We are thrilled you are joining us for this incredible 30-day journey. You will receive your first email Sunday, November 29th (the first day of Advent) for the first day of "Making the Most of Christmas".
The first thing you need to do is sign up for the experience by clicking the button above or CLICKING HERE.
Before we get started there are a few things you need to know to be prepared for this experience!
How it will work
Email: Every day you will receive an email with 10 minutes of content.
Family Connection: Sundays are specifically designed for you to connect with your family on a deeper level through discussions or an activity. The Sabbath practices will be sent out on Saturdays so you and your family can practice on Sundays for Sabbath. (Side Note: If you practice Sabbath on Saturdays, no worries, just switch the activities for the day that works best for you and your family). Sundays are also a day to spend with your church family, so we would love to see you at Fortress Church at 9:15am or 11:00am.
Spiritual Growth: Each day has a short lesson, Scripture Meditation, and Action Steps. We encourage you to take your time on these to help you and your family soak in what God has for you.
Recommendations
This experience is designed with you in mind. We recommend setting aside about 15 minutes of each day to specifically go through the content and action steps.
Set an alarm at the same time each morning or evening to stop and read or listen to the content for the day.
We recommend going through the 30 days with someone else… whether that is your spouse or a friend. You might want to dig deeper into a specific topic and discuss it with them. It is also always good to have accountability through the process.
We recommend getting an advent wreath with candles to help your family with the experience. If you don't have that, then just see if you can find 5 candles that you can use this year for advent.
Don't put pressure on yourself. We know this season is overwhelming and we know 30 days is a long time. Go at a pace that is helpful to you. You will receive all of the emails and be able to have access to the content online by filling out the form. So if you miss a day, take a breath and catch up the next day or when you can.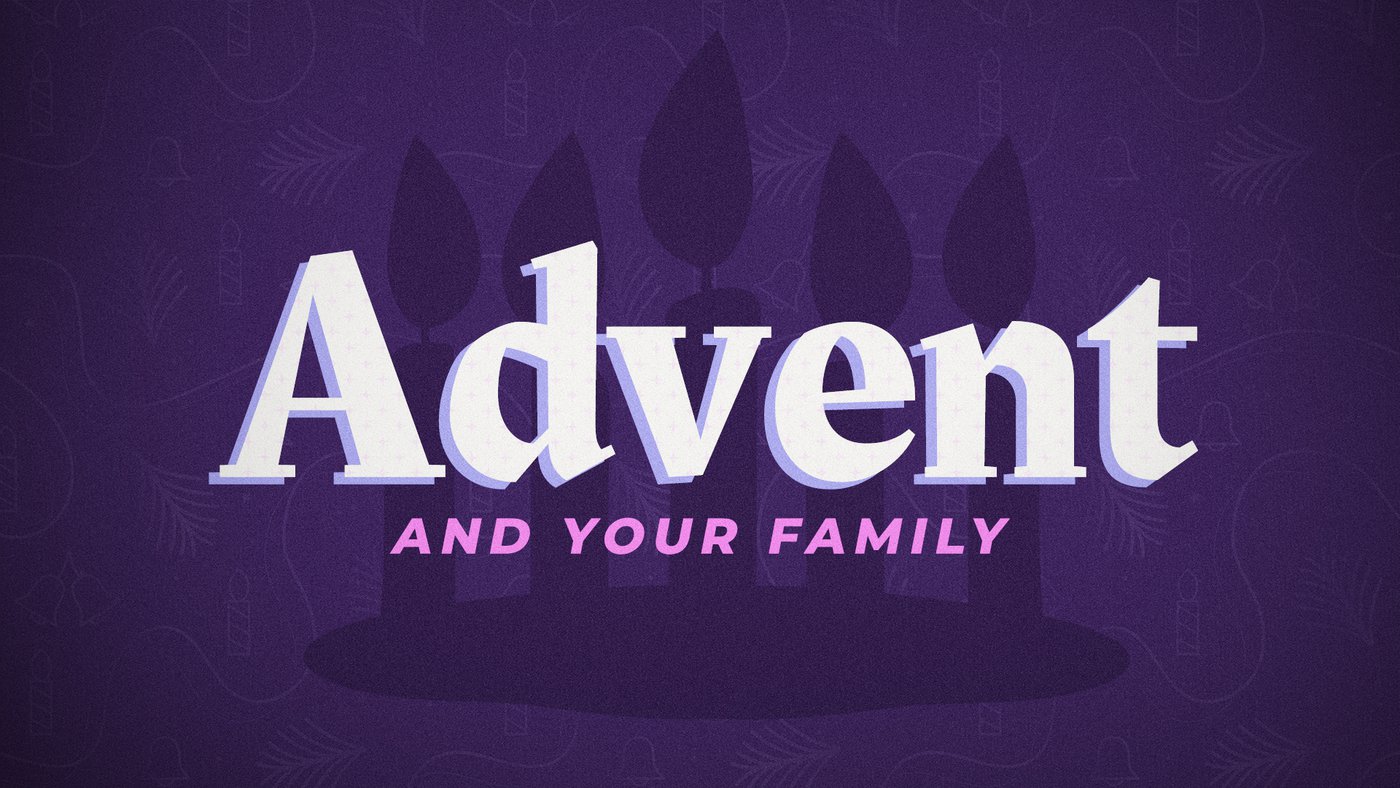 If you haven't already done so, we recommend watching the 3 part video series called "Advent and Your Family". If you need anything, feel free to reach out to us.